where you find us
By Mail
Los Monitos Language Company
P.O. Box 6531
Louisville, Kentucky 40206
---
Online
www.losmonitos.com
info@losmonitos.com
---
Our Classrooms
Los Monitos Language Company Hunter's Ridge
13206 US Highway 42
Prospect, Kentucky 40059
View PROSPECT Class Schedule
Key Contacts
"My role in the company is to connect with the community and open up doors for Los Monitos programming. Call or Email me when you want to talk about new ideas, collaborating, co-promotion or partnerships. I carry an iPhone, so I'll personally make sure we connect – maybe over coffee, one of my favorite meeting venues!"
Bill Heinz, President & CEO
Phone:
502-893-0933
E-mail:
Bill@LosMonitos.com
---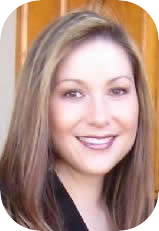 "I work with our CEO and others in the company to develop innovative, relevant and experiential programs and also make sure that we are effectively communicating to our market about those programs. I work with individuals, companies, schools and other organizations to develop these programs. I also recruit and coordinate our talented instructor pool. If you are a highly-qualified language instructor, with a native or near-native accent, please contact me!"
Sara Silva, Programs and Promotions Manager
Phone:
502-893-0933
E-mail:
Sara@LosMonitos.com
---
Featured Video
Coming Soon!
Careers With Us
Los Monitos Language Center accepts applications for part-time language instructors, interpreters and translators on an ongoing basis. Resumés are accepted from those who speak all languages. Instruction positions are part-time, ranging from 2 to 10 hours per week, teaching group and private classes, adults or children. Los Monitos interpreting and translation positions are assigned on a per-contract basis.
Los Monitos Instructors are carefully selected and preferably possess the following qualities:
Native or Near-Native Accent
Previous Educator or Tutor Experience
Graduate Degree or Certification
Dynamic and Engaging Teaching Style
Comfortable, Confident and Creative with Students
Passionate about Language and Culture


Interested candidates may submit their resumés to
Sara@LosMonitos.com
. Call (502) 893-0933.